JOHN 1980: "Just my attempt at writing one of those three-part harmony Smokey Robinson songs. Nothing in the lyrics… just a sound and a harmony. There was a period when I thought I didn't write melodies… that Paul wrote those and I just wrote straight, shouting rock 'n roll. But of course, when I think of some of my own songs– 'In My Life,' or some of the early stuff– 'This Boy,' I was writing melody with the best of them."
PAUL 1988: "Fabulous. And we just loved singing that three-part too. We'd learned that from: (sings) 'To know know know her is to love love love her…' We learned that in my dad's house in Liverpool."
About "This Boy"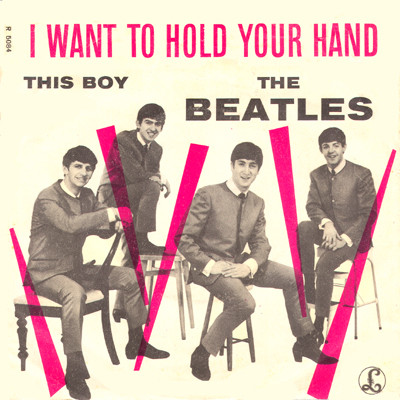 "This Boy" was written by John Lennon and credited to Lennon–McCartney. The song was released as the B-side of the band's Parlophone single "I Want to Hold Your Hand" in November 1963. As an American release, it appeared on Meet the Beatles! in January 1964. During their second appearance on The Ed Sullivan Show, The Beatles performed the song live.
George Martin remastered "This Boy" for compact disc and released it on the Past Masters, Volume 1 compilation in 1988. In 2009, it was released on the two-CD set Past Masters, as part of the remastering of the original Beatles' catalogue, including The Beatles Stereo Box Set and The Beatles in Mono.
Lennon composed the song in the style of Motown star Smokey Robinson, whose song "I've Been Good To You" also features circular doo-wop chord changes, melody and arrangement. In addition, the tune and arrangement are influenced by Bobby Freeman's B-side "You Don't Understand Me.". In addition, McCartney cites the Teddy Bears' 1958 hit "To Know Him Is to Love Him." as an influence.
Throughout the verses and refrain, Lennon, McCartney, and Harrison sing close harmony in three parts, a technique that is similar to that employed in the songs "Yes It Is" and "Because". The middle eight was originally intended as a guitar solo, but was altered during recording. With its chains of pandiatonic clusters, William Mann describes the song as "harmonically…one of their most intriguing".
"This Boy" was recorded on 17 October 1963, along with "I Want to Hold Your Hand", the band's first fan club Christmas single, and "You Really Got a Hold on Me". Officially released alternative recordings are also available. A live version performed on Two of a Kind in 1963 appeared on Anthology 1, and two incomplete takes from the original recording were released as a single.
While not as universally recognized as some of the Beatles' bigger hits, "This Boy" is celebrated among fans and musicians for its musical craftsmanship and emotional depth. The song is a testament to the Beatles' skill in crafting emotionally resonant songs and their innovative approach to vocal harmonies. It remains a hidden gem in their extensive discography, cherished by fans and appreciated for its musical artistry.
Meaning of "This Boy"
"This Boy" is a poignant song about heartbreak and longing. The lyrics tell the story of a young man who has lost the affection of his love interest. He's filled with sorrow and expresses a deep yearning for her to return to him. The song conveys a sense of vulnerability and the pain of unrequited love.
The narrator expresses a sense of hope that, despite the current heartache, there is still a chance for reconciliation. He implores the girl to see the love he has for her and to understand his feelings.
Overall, "This Boy" is a beautifully crafted song that captures the universal theme of romantic longing and the emotional rollercoaster of love and loss. Its heartfelt lyrics and intricate three-part harmonies make it a standout piece in the Beatles' discography.
Personnel
John Lennon – double-tracked lead vocal, acoustic guitar
Paul McCartney – harmony vocal, bass guitar
George Harrison – harmony vocal, lead guitar
Ringo Starr – drums