About "Slow Down"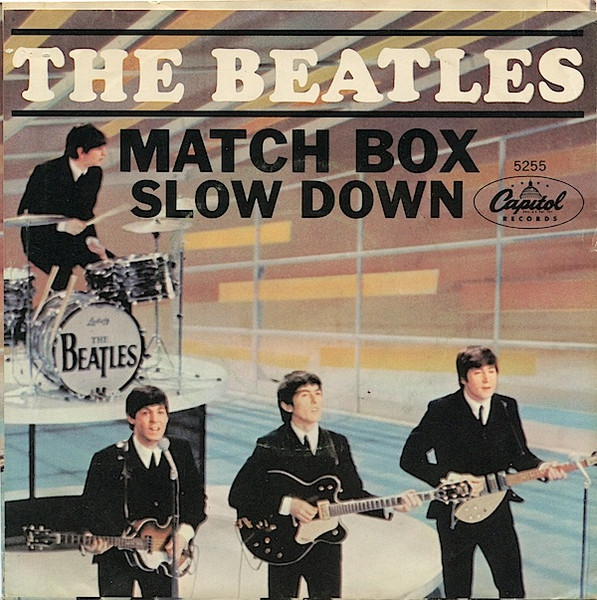 "Slow Down" is a 12-bar blues written and performed by Larry Williams. Released as a single in 1958, it was a Rhythm and Blues hit that influenced the growing Rock & Roll movement of the time. It was released as a 7″ single (45RPM). The A-Side was "Dizzy Miss Lizzy" and the B-Side was "Slow Down", both of which were covered by The Beatles in 1964 and 1965 respectively. The Beatles' version of "Slow Down" was released on the UK EP titled "Long Tall Sally" in 1964.
It was also released as the B-side to the single "Matchbox" in the same year. The song features John Lennon on lead vocals, giving it a distinctive touch. Its up-tempo rock and roll style, characterized by a lively beat, prominent piano work, and spirited vocal performances, showcases The Beatles' signature sound.
Although the Beatles' version didn't achieve significant chart success as a single, it remains a well-regarded song in their catalog. They included "Slow Down" in their live performances during the early 1960s, solidifying its place in their repertoire.
The song's enduring appeal is reflected in the various cover versions by other artists over the years. Overall, "Slow Down" stands as a testament to The Beatles' ability to infuse their unique style and energy into classic rock and roll tunes, paying homage to their musical roots.
Meaning of "Slow Down"
The lyrics convey a straightforward message of romantic pursuit and urgency. The singer is imploring their love interest to slow down and consider their feelings, emphasizing the desire for a deeper connection.
While the lyrics themselves are relatively simple, the energetic performance and dynamic musical arrangement give the song its distinctive character. In the context of The Beatles' catalog, "Slow Down" showcases their ability to infuse their unique style and energy into classic rock and roll tunes. The band's rendition pays homage to their musical influences while adding their own flair to the song.
Personnel
John Lennon – vocal, lead guitar
Paul McCartney – bass guitar
George Harrison – rhythm guitar
Ringo Starr – drums
George Martin – piano